The Heiterwanger See
Refreshingly different
How nice it is to live right by the lake, you will discover at the latest on your first vacation with the fisherman on the lake. It feels like jumping from bed straight into the refreshing lake. But as I said, only felt.
Because there are a few relaxed steps of anticipation until you get cool. Looking forward to what? To everything that is possible on the water.

Our hotel's own boat trip satisfies the longing for a boat trip framed by mountains, stand-up paddling is fun for everyone and families have their own, particularly large ones that can accommodate several people.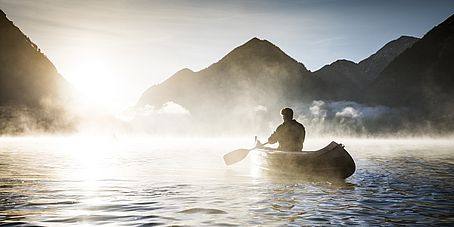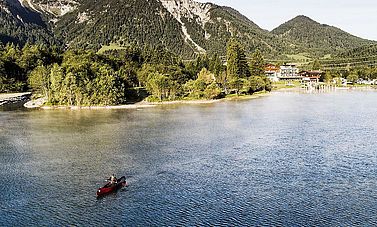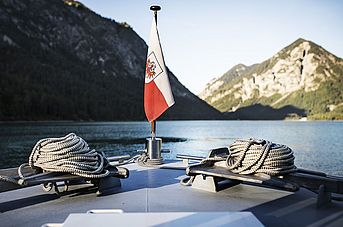 We at Hotel Fischer am See rent out rowing and electric boats to steer yourself and pamper hungry bathing beauties and water rats with local dishes on our sun terrace.
Imposing fir trees provide pleasant shade on the large sunbathing lawn, our small kiosk right on the lake quenches thirst and small hunger.
Would you like to experience the sunset at the campfire with a BBQ as a crowning end of the day?
We are happy to provide you with the necessary equipment such as crockery and cutlery. Water is life. Water is a source of strength and a haven of calm.
Highlights at the Heiterwanger See
hotel's own shipping
Stand up paddling
Rowing and electric boats for hire
large lawn
Sunset around the campfire